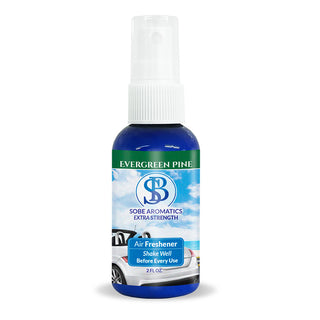 Air Freshener Supplies Store in Miami, FL
Welcome to the premier destination for air freshener supplies! Our store is dedicated to providing you with an extensive selection of top-quality air freshener products that will breathe new life into your surroundings. Whether you're looking to invigorate your home, office, or car, we have everything you need to create an ambiance that is both refreshing and inviting.
At SoBe Candle, we understand the importance of choice, which is why we offer a wide range of scents, from floral and fruity to exotic and musky. Our collection includes popular brands as well as unique, artisanal options to cater to every preference and mood. We carefully curate our inventory to ensure that each product meets our strict standards of quality, longevity, and effectiveness.
With our air freshener supplies, you can effortlessly eliminate unpleasant odors and replace them with captivating fragrances that linger in the air. We also provide a variety of diffusers, sprays, and other accessories to enhance your scenting experience. Our knowledgeable and friendly staff is always ready to assist you in finding the perfect air freshener solution for your needs.
Visit our online store, and let us help you transform your space into a sanctuary of delightful aromas. Experience the power of scent and indulge in the refreshing ambiance that only our air freshener supplies can provide.
Reviews
"I can't rave enough about the incredible selection and quality of air freshener supplies! As a loyal customer, I've been consistently impressed by their diverse range of scents and their commitment to offering top-notch products. Highly recommended!"
Sarah Thompson
"Ever since I discovered Sobe Candles, my car rides have become a truly pleasurable experience. Their air freshener supplies are second to none. From long-lasting car diffusers to refreshing sprays, I've found everything I need to keep my vehicle smelling amazing. The scents are captivating, and the quality is outstanding. I wouldn't shop anywhere else for my air freshener needs!"
Mark Rodriguez
"I recently redecorated my office space and wanted to create a pleasant and inviting atmosphere for my clients. Thanks to Sobe Candles, I found the perfect air freshener supplies to achieve just that. The variety of scents available was impressive, and the quality of the products exceeded my expectations. My clients now comment on how wonderful my office smells, and it has truly enhanced their overall experience."
Emily Jenkins
FAQs
The longevity of an air freshener depends on various factors, such as its type, size, and usage. Generally, most air fresheners last anywhere from two to four weeks, but some products, like reed diffusers, can provide fragrance for several months.
Absolutely! We offer a range of car-specific air fresheners designed to eliminate odors and provide a refreshing scent in your vehicle. Choose from vent clips, car sprays, or hanging air fresheners for on-the-go freshness.
Our air fresheners are generally safe for pets when used as directed. However, some pets may have sensitivities to certain fragrances. It's best to keep an eye on your pet's behavior when introducing a new scent and discontinue use if any adverse reactions occur.
To prolong the fragrance, place air fresheners in well-ventilated areas away from direct sunlight or heat sources. Additionally, consider using products with stronger scent formulations or opt for reed diffusers, which provide a continuous release of fragrance.
Yes! We offer air fresheners with adjustable settings, such as sprays with different spritz levels or diffusers with variable scent intensity controls. This allows you to personalize the strength of the fragrance according to your preference.
We prioritize offering eco-friendly options. Many of our air fresheners are made from natural ingredients and use sustainable packaging. Look for products labeled as "green," "natural," or "eco-friendly" in our store.
Absolutely! We have air fresheners specifically designed for smaller areas. Consider using compact sprays or discreet odor neutralizers that effectively freshen up confined spaces.
We have a 30-day return policy, which means you have 30 days after receiving your item to request a return. To be eligible for a return, your item must be in the same condition that you received it, unworn or unused, with tags, and in its original packaging. To start a return, you can contact us at info@sbcinternational.com. Please note that returns will need to be sent to the following address: 7950 West 26th Avenue, Hialeah Florida 33016