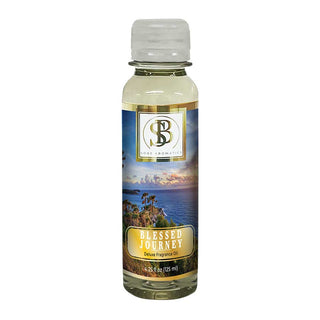 Best Fragrances Oil Supplies Store in Miami, FL
We take pride in offering the best diffuser oils, scented oils, and the most aromatic essential oils for creating captivating fragrances in your space.
Our carefully curated selection features top-quality fragrance oils that are perfect for use in diffusers, candles, and other home fragrance products. Whether you're looking for soothing lavender, refreshing citrus, exotic florals, or warm spices, we have a wide range of delightful scents to suit your preferences.
With our collection of the best smelling essential oils for diffusers, you can create an inviting and pleasant ambiance that uplifts your senses. Explore our fragrance oils supplies store in Miami and indulge in the power of captivating scents today. Trust us to provide you with the highest quality products to enhance your home fragrance experience.
Reviews
"I recently purchased fragrance oils from this online store and I am beyond impressed. The quality of the oils is exceptional, and the scents are true to their description. My home now smells amazing, and the fragrance lasts for hours. I highly recommend this store for all your fragrance oil needs!"
Emily M
"I have been a loyal customer of this fragrance oil supplies online store for quite some time now, and I am always impressed. The selection of scents is extensive, and the quality is unmatched. The oils blend beautifully in my diffuser and fill my space with captivating aromas. The shipping is fast, and the packaging is secure."
- David T
"I stumbled upon this fragrance oil supplies online store and I couldn't be happier with my purchase. The scented oils are of excellent quality and the prices are very reasonable. The scents are true to their descriptions and create a wonderful ambiance in my home. The customer service was friendly and helpful. I will definitely be a returning customer."
Sarah L
FAQs
Fragrance oils are synthetic or natural aromatic compounds that are specifically formulated to create pleasing scents for use in various applications, including candles, soaps, diffusers, and more.
Fragrance oils can be used in a variety of ways. You can add them to diffusers, mix them with carrier oils for personal care products, or incorporate them into candle-making and soap-making processes.
Yes, our fragrance oils are specifically formulated to be safe for use in common applications. However, it is always recommended to follow proper handling and usage guidelines provided with the product.
Absolutely! Our fragrance oils are perfect for creating scented candles. They are specially designed to blend well with wax and provide long-lasting and pleasant aromas.
Yes, we offer sample sizes of our fragrance oils, allowing you to try different scents before committing to larger quantities. Check our product listings for available options.
The longevity of fragrance oils varies depending on factors such as the type of application, concentration, and individual usage. Generally, our fragrance oils have a shelf life of several years when stored properly.
Yes, we offer wholesale options for fragrance oils. Please contact our customer service team for more information on wholesale pricing and requirements.
Yes, our fragrance oils can be used in various homemade bath and body products such as soaps, lotions, and bath bombs. Ensure to follow the recommended usage rates and safety guidelines for each specific product.